Business plans are scary, but here is why you need one for your online business
[Disclosure: this post may contain affiliate links, this means I get a commission if you decide to make a purchase through my links. This is at no cost to you. Please read my disclosure information for more details.]
Business plans can seem intimidating, but they actually make your operations much more manageable they are very helpful in achieving success and necessary for a business to be successful. When you set up a business plan, you set up a direction to achieve success!
Even though business plans may seem scary, they actually eliminate many stress factors which makes it easier to achieve success! In order to create a successful business plan; one must identify the purpose of their business, ask the right questions, and consistently revise their goals.
Here is more information on what is necessary for a business. Make sure to keep reading!
Do you really need a business plan?
In short, yes. Absolutely.
A business plan is critical for entrepreneurs who own or are hoping to start a business. Having a business plan will help your business succeed in short- and long-term ways. There are specific steps and elements to make a business plan effective, though.
Many business owners have determined that just having a plan alone isn't enough to keep a business running smoothly. Having excellent business ideas is great, but in order to gain success in the business realm happens when having a well-documented plan in place is recorded in great detail.
The most important thing is to get started. Starting your own business isn't for the faint of heart, so make sure whatever you are doing is something you care about and gives you satisfaction in life- because this endeavor will be consuming quite a bit of it– business is all about investments, after all.
Questions to ask when creating a plan
When writing a business plan, it is important to consider:
What is your underlying goal or reason why you are starting a business? (Find your Why)
What problem are you solving?
Has your idea been done before, and if so, how can you improve it?
Who is the target audience of the business?
How would you want them to respond to the product?
How will you reach your target audience?
Why should your audience choose you?
What makes you different?
What are your competitors doing well?
How will you gain profit?
How will you manage your finances?
What resources do you have?
Having these questions in mind will help you to be able to tune into the key message you're trying to convey to your business as you create your product, image, brand, and as you interact with consumers.
Consistency
Before you do anything, make your own definition of what success means to you. This will help keep you grounded in your values and what matters in life. It is easy to get caught up in all of the tasks you have as your goals become more and more prevalent.
The best thing you can do is create a S.M.A.R.T. goal for your business. Creating an overall SMART goal and then consistently continuing this process with smaller SMART goals each week is the best way to achieve success.
We highly encourage you to find a template to write a SMART goal of your own and continue to use it as you proceed with your business endeavors. We also encourage you to find a mentor and an accountability partner.
Factors to emphasize in a business plan
There are many different ways to utilize the focus of a business plan. Some of the things you could focus on throughout the weeks and months include the following:
Raise money for the business
One-way entrepreneurs can have a plan is by finding opportunities to grow the business. Whether this is through planning to come and sell products at an event, putting the business on a flyer, or online advertisement can help raise more money for your business.
Identify weaknesses
Successfully made business plans can determine what is going great and bad for the business. Having this plan for the business can help others to work together and collaborate to find the best motives and goals for the business as a whole.
Communicate your ideas
Being able to communicate your ideas with stakeholders is a valuable thing for the business. Having a plan set in place and being able to share your ideas with other people can help people find satisfaction in the business. Whether this information leads more people to work for your business and attract more customers to your business.
These are the reasons it is important to write a business plan. If you think you won't have the time or resources to do this, think twice. Consider using Idea Buddy to formulate your plans.
How to write a business plan for your online business
Now that you have figured out the best way to keep a business moving successfully, now is the time to figure out how to write the business plan. There are lots of resources such as the U.S. Small Business Administration that have even created templates for you; but here are some key elements that your plan should have in it.
Business Executive Summary
The summary of the business works to cover every objective, and it helps determine the overall goal and mission of your business. This summary will clarify all of the problems evident throughout the business and what the business needs.
This will help guide a discussion with others around about what the company should add and eliminate in order to reach out best to customers.
Business Description
A business description is what summarizes what the company does, its overall purpose, and what sets your business apart from other businesses. In your business description make sure to include where the profits are going to come from, the customers being targeted, and what products will serve the customers more efficiently.
Market Analysis
Market analysis shows what kind of market your business is trying to target, and how much the demand for the products and services is. In your analysis, mention how much sales you are looking to have based on the size of the company and the customers you are targeting.
Sales/Marketing Plan
In order to reach the customers of your choice, you must figure out how you are going to do this. Many companies will market their business by making a website, online advertisements, or a social media profile for the business.
These marketing methods will help more customers to know about your business. When more customers know about your business, more people will be willing to purchase from your company.
Management
This description will show what employees and other personnel are needed for the business. Who will manage the business, and what types of workers you will need for the business? You can do this by writing a one-paragraph profile for each role every team member has in the business, including the owner of the business's roles.
Financial Plan
This section is what determines how much cash flow is coming through describing what your monthly revenue is going to be, and how many sales are needed to make a profit off of your products and services. Use a balance sheet that describes the business's assets.
Investment
This determines what the investors are going to receive based on how much cash is coming through. With this, being able to include the estimates on the investment return from those who have put money into it.
Appendices
The appendices are charts, testimonials, research, and other information. Put all of these together in this section of the business plan.
This is the key formula for the business plan for your online business. If you need further assistance in this process, look up other templates for online business plans on the web.
Logistics for the long run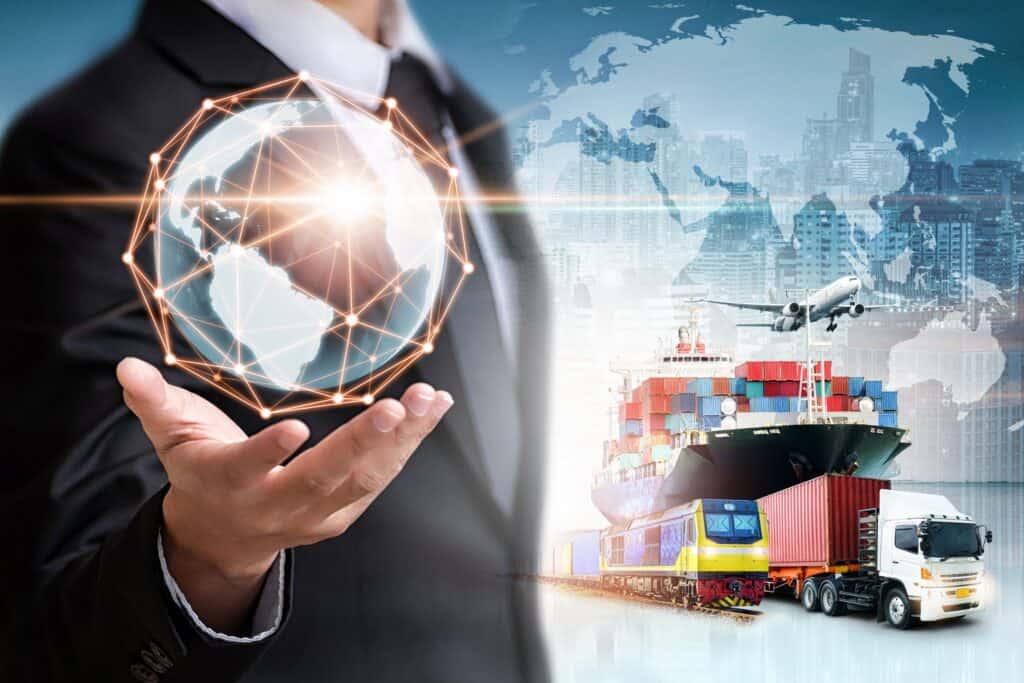 Here are even more things you can do some extra research on which can be helpful in creating your plan. The more you know, the more you grow. Knowledge is power.
How much is your company worth?
Knowing how much the company is worth can really help determine what steps you need to take.
What type of business plan do you have?
Formulating these answers over time for your business will give you the best results in the long run.
Who are your customers?
When you know what type of customers you are trying to attract, you will be able to reach the customers in the right fashion.